Archive for the 'green homes' category
Everyone's talking more and more about going green. Now, more than ever people are focusing on not only buying a home that is suitable for their family, but also one that is environmentally friendly! There are tons of benefits of buying a green home: affordable, eco-friendly, healthier living, and saving money on energy costs of course. Because of all the great benefits there is an increasing demand for new green homes in the housing market. However a recent survey from the National Association of Home Builders Research Center found many people believe there is a disconnect between living in a green home and actually investing in one. Everyone agrees that living healthier and saving money comes out of buying an eco-friendly home, but it takes a a team of manufacturers, builders and organizations to help builders, investors, and consumers understand that building green can be affordable.
Most people forget about the tax cuts that come along with investing in an eco-friendly home! Just to name a few you can deduct Insulation systems that reduce heat loss/gain, Exterior windows, including skylights, Exterior doors, Metal roofs that meet applicable Energy Star requirements. If you buy eco-friendly appliances there are even more cuts! $50 for purchasing an air-circulating fan, $150 for installing a high-efficient furnace or boiler, $150 for each qualified natural gas, propane, or oil furnace, or hot water boiler, $200 for installing energy-efficient windows, and $300 for purchasing a high-efficient central air conditioner, heat pump or water heater! Sounds good to us!
So before you immediately think that you cannot afford an eco-friendly home, talk to a qualified builder and see what the actual numbers are! Everyone can contribute to a greener earth, whether it is through buying a home or even replacing some windows!
Here are some great sites to check out
http://www.ecofriendlyhouses.net/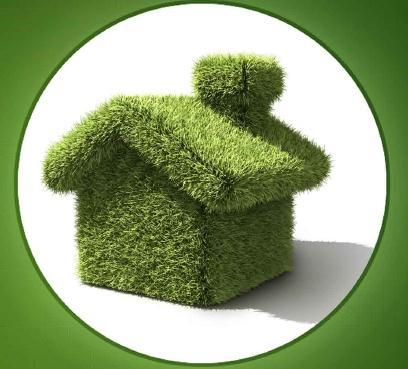 Posted at 02/14/2011 05:30 PM